Unbeatable Cleaning Services for Your Persian Rugs
While a Persian rug's hand-knotted construction is a beautiful feature in any room, over time, dirt, soil, and grime build up in the rug's wool pile. You should vacuum a Persian rug regularly to help remove soil, but a vacuum can only do so much. When you need a professional cleaning for your rug in Northern Virginia, Washington D.C., and Maryland, Main Street Oriental Rugs offers exceptional service and results. We offer Persian rug cleaning with over 30 years of experience using thorough cleaning techniques and non-toxic, gentle soaps to ensure your rugs are as clean as possible.
A Cleaning Process With Exceptional Results
Persian rugs have special cleaning needs, and Main Street Oriental Rugs has ample experience ridding them of dirt, debris, stains, and odors. Steam cleaning your Persian rug is never a good idea. Instead, you can trust our rug specialists to clean it safely and carefully with industry-trusted methods and equipment to preserve its beauty and value. Our cleaning process includes all the following highlights:
We use modern equipment paired with traditional hand cleaning methods.
Our cleaning process never uses harsh chemicals or detergents.
Your rug gets a thorough cleaning with non-toxic cleaning agents.
We can perform detailed cleaning for spots requiring special attention.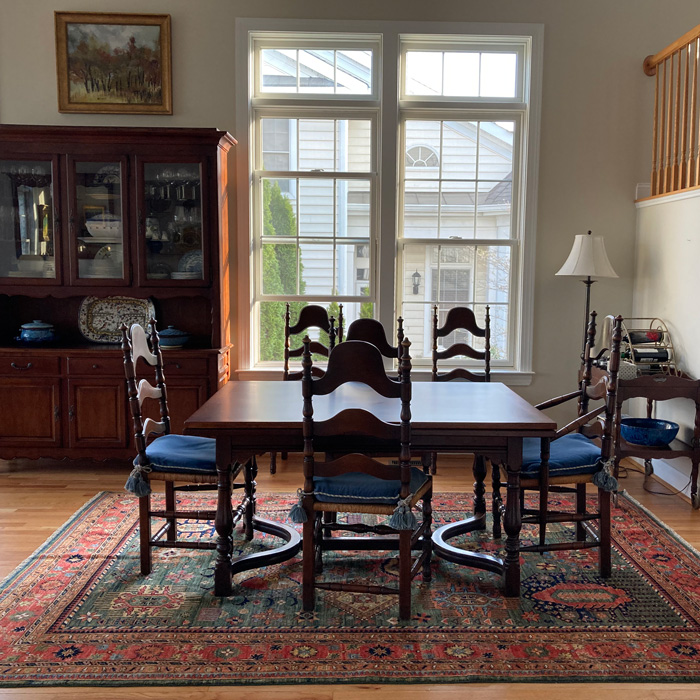 Putting Your Rug's Condition First
Main Street Oriental Rugs has over 30 years of experience in rug cleaning and many other services. Our decades of practice and training have honed our skills and expertise in every step of cleaning Persian rugs without harming their color, fibers, or overall condition. You invest time and money into your flooring enhancement, so protecting and preserving it is our priority. We can inform you about how to save 20% on our cleaning services whenever you call us.
Keep your Persian rug clean and beautiful with regular professional cleaning. We carry out every step of the rug cleaning process with the utmost care and concern for a rug's fibers and dyes, ensuring it stays spotless and colorful.