Expert Area Rug Appraisals in Maryland
With over 30 years of experience to our credit, it's safe to say that Main Street Oriental Rugs knows a thing or two about area rugs. As such, we provide adept area rug appraisals for our clients in the Maryland, Northern Virginia, and Washington D.C. areas. If you're going to take the time and spend the money to invest in beautiful area rugs for your home, you owe it to yourself to do the research to find out what your investments are worth. Factors that help determine a rug's worth typically include the type of weaving technique used, the amount of skill involved, the quality of the materials that were used, the length of the rug's pile, the rug's overall design or motif, and the rug's approximate age.
What's Typically Included in a Rug Appraisal?
A professional area rug appraisal from Main Street Oriental Rugs will typically include photographs and a detailed written report stating the following types of information:
The approximate age of your rug
Its country of origin (sometimes our best guess)
A description of the rug's design, pattern, border details, and fiber material
An evaluation of the rug's overall condition, noting any areas of damage
An assessment of your rug's KPSI (knots per square inch) and construction type
Your rug's estimated retail, resell, and replacement values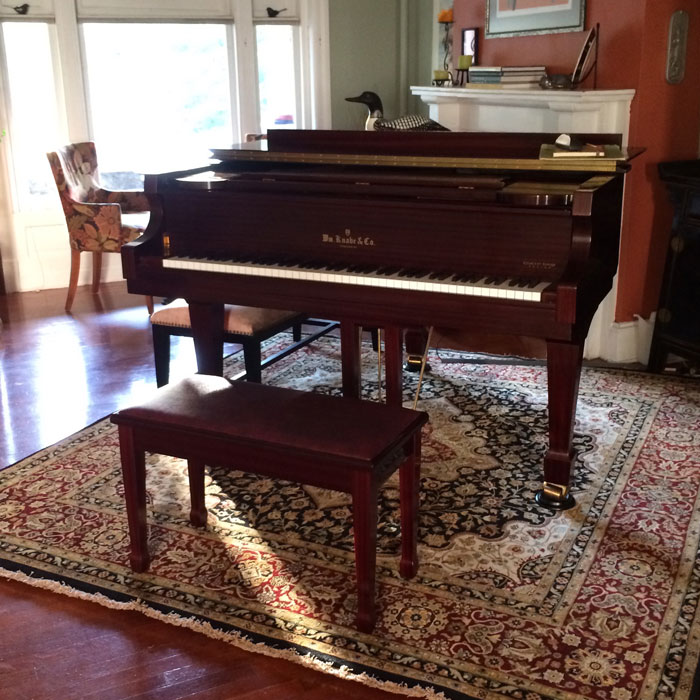 The Importance of Getting Area Rugs Appraised
Understanding your area rug's approximate value can help you determine whether or not it's worth repairing, restoring, replacing, or insuring. When providing appraisals, we closely examine the market for area rugs from around the world to determine how high they're in demand and what we generally think they'd sell for in the current retail and wholesale markets. If you have an area rug that you would like us to appraise for you, please contact us to schedule an appointment or feel free to drop by our shop in Ellicott City, Maryland.