About Main Street Oriental Rugs
Since opening our doors in Historic Ellicott City, Maryland over 30 years ago, Main Street Oriental Rugs has earned a reputation for offering the best, award-winning area rug cleaning and rug repair services.
In addition, we carry a grand selection of opulent, authentic, hand-crafted rugs that add just the right touch to your home decor.
We are committed to providing excellent value and knowledgeable service.
Our Philosophy Keeps Our Customers Coming Back!
Main Street Oriental Rugs believes in upstanding business practices; we strive to offer unmatched service and your satisfaction is always guaranteed.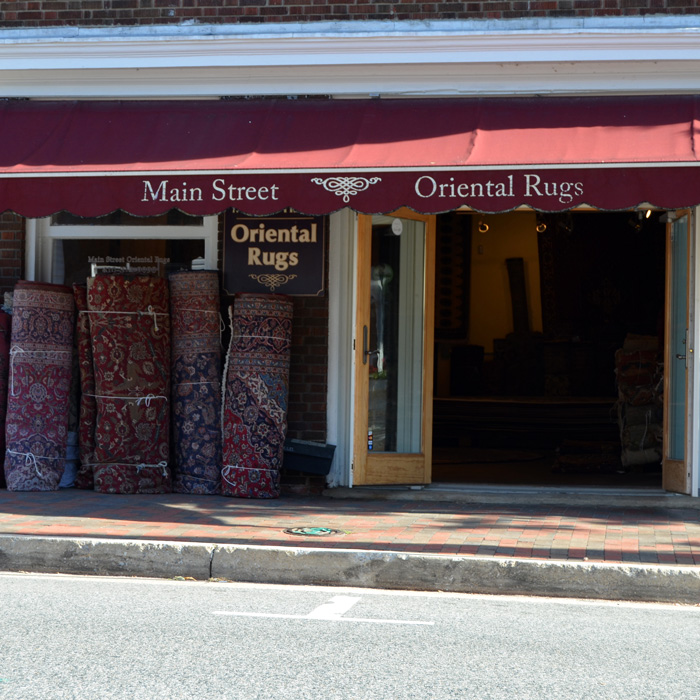 After graduating college on the west coast, Main Street Oriental Rugs owner, Mojan Bagha, took a job selling rugs for a large department store and found a great passion for the rich and vast history of handmade, artisan Oriental rugs. Mr. Bagha would go on to start his own rug business, where he traveled to different cities, states, and countries, cherry-picking the best rugs and selling these rugs to home stores and interior designers.
Eventually, settling in Maryland, Mr. Bagha opened his retail shop in Historic Ellicott City to display his grand rug collection and offer expert rug cleaning and rug repair services.
Now, having acquired over 35 years of experience, Mr. Bagha enjoys sharing his knowledge about fine, hand-crafted rugs, introducing the culture of the Orient to the occident, hoping to create a better understanding of the artform of handmade rugs that began many centuries ago.
Mr. Bagha believes in fair-trade, which benefits everyone: weavers, rug merchants, and you, the consumer.