Our Ultra-Plush Area Rug Padding Protects Floors
At Main Street Oriental Rugs in Maryland, our high-quality, dual-sided area rug padding can be used on any type of hard surface without the fear of sticking to or damaging your hardwood, tile, or craft flooring. Our area rug padding is custom-cut to perfectly fit your rugs and is specially designed to keep your area rugs securely in place, eliminating rug creasing, and preventing rug fraying, all while adding ultra-plush comfort.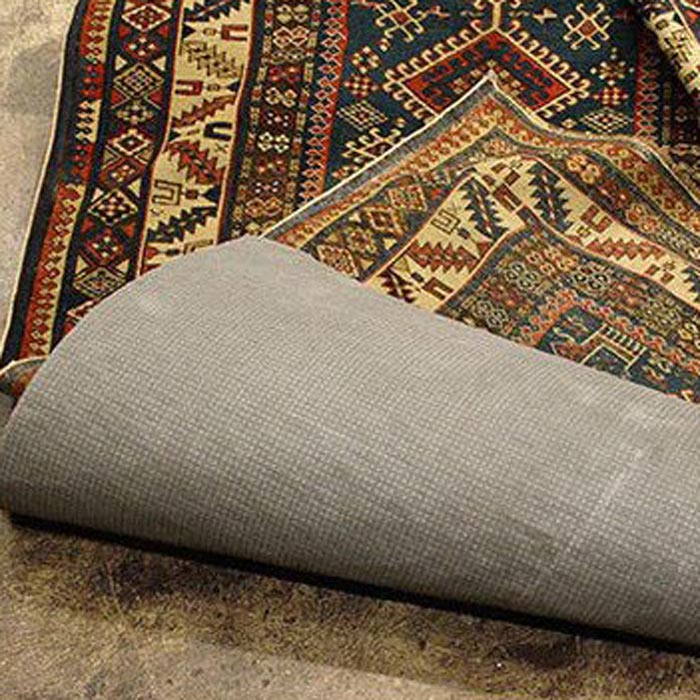 Benefits of Adding Padding to Your Area Rugs
There are many proven benefits to adding area rug padding in your home, including:
Increased Comfort & Safety
Allowing your rugs to slide around on hardwood floors is a safety hazard. With a premium non-slip rug pad, the likelihood of you, loved ones, or guests tripping on the rugs in your home is significantly diminished. Additionally, rug pads provide a more cushioned surface (up to 1/3" thicker) for extra comfort underfoot.
Rug padding traps dirt particles and wet spills in-between your rug and floor to make it easier to clean up messes with a broom, mop, or vacuum. They're also usually mold, mildew, and moth-resistant, as well as non-allergenic and odor-free.
Because grime builds up underneath your area rugs over time, it's not uncommon to find small abrasions on your hardwood flooring or worn carpeting underneath your area rugs. Adding padding to your area rug can also protect your floors from rug dyes in the event of a spill.
When your area rugs are allowed to slide around on your hardwood floors, it creates a lot of friction that can damage your rug over time. Padding keeps your rugs securely in place.