Keep Your Area Rug Beautiful Every Year
Your area rugs are woven treasures you use to add life and character to rooms with beautiful colors, patterns, and fabric textures. However, these rugs are vulnerable to foot traffic, accidents, pet messes, and spills. These unfortunate stains and blemishes are virtually unavoidable, but Main Street Oriental Rugs can preserve and restore your rug's pristine condition and appearance with area rug cleaning. Customers in Maryland, Washington D.C., and Northern Virginia trust us to treat soiled spots and restore their rugs to like-new condition.
Five Wash Packages for You to Consider
Main Street Oriental Rugs uses a blend of strong but gentle equipment and traditional hand cleaning methods. We never clean your rugs using harsh detergents or chemicals. Our wash packages include the following options:
Regular Wash – We recommend performing this standard upkeep option at least once a year.
Super Wash – If your rug faces higher foot traffic, we recommend this deeper cleaning option.
Super-Deluxe Wash – This package gently removes stains, spills, and heavily built-up grime and soil.
Deep Wash – We offer this special package for preliminary cleaning of neglected or heavily contaminated rugs.
Pet Wash / Disinfectant Wash – Trust this package for rugs with foreign matter, chemical spills, mildew, and pet odor or stains.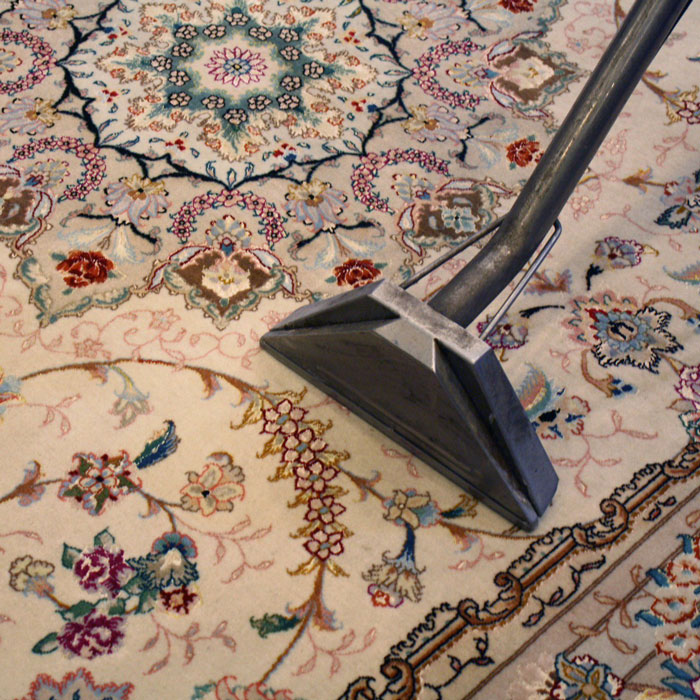 Protect Your Investment With Exceptional Cleaning
At Main Street Oriental Rugs, we make it our business to preserve and protect rugs over time. Our area rug cleaning service ensures your rugs keep their beauty and stay in better condition for longer through exceptional cleaning methods and some of the industry's top modern equipment. We pair our specialized equipment and expertise with a custom-centric service experience because we understand your rug's financial and intrinsic value.
Let us care for your rug with an annual cleaning and gently remove inevitable dirt, grime, stains, mildew, and odors with one of our more advanced cleaning packages. We can help you preserve your rugs and enjoy their aesthetic allure for years to come.